Epoxy Cups are some of the finest and strongest resin cup designs that you would like to have in your home to give your family and visitors some beautiful sights and treats.
One incredible thing about epoxy Cups is that they come in many designs which offer you a lot of choices and diverse beauty to choose from. Have you always wanted to see some of those many Designs that epoxy cups come in? Great, that is all what this article is about, epoxy cups ideas. Epoxy cups come in either glitters, customized or as DIY.
Let's begin with glitter cups idea
Glitter swirl
Source: Etsy
Glitter swirl cups are also called paint tumblers. This comes in many customized glitter colors of your choice. It is easy to wash and can be soaked in different kinds of water. They are durable, handmaid and FDA compliant. Handle with Care as they can also be delicate.
Rainbow Leopard Glitter cups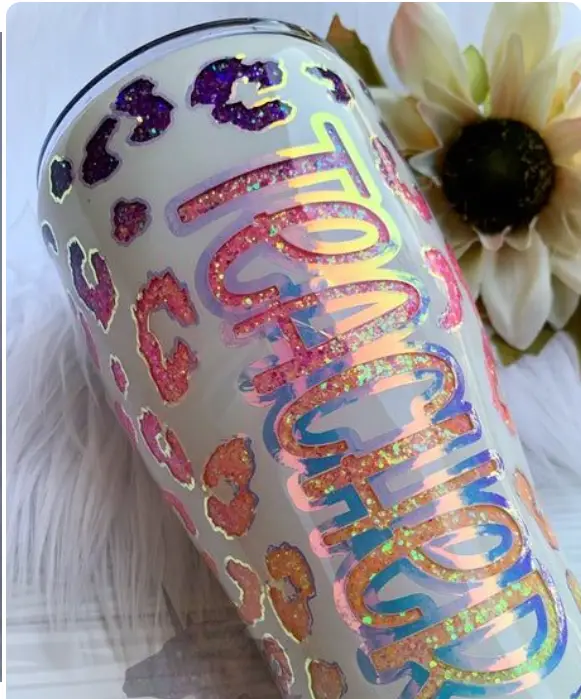 Source: Pinterest
Rainbow Leopard Glitter cups are made from stainless steel and are also sealed with double layer FDA approved epoxy resins. The stainless steel helps to regulate what you store inside and keeps it either warm or cold for hours. They are also very durable and can come in many beautiful designs.
Leopard Mama Holographic glitters
Source: Pinterest
This is also made from stainless steel cups and is usually personalized and FDA compliant. You do not need to worry about the glitters peeling off as the epoxy will always take care of that. It is also durable.
Fall glitter cups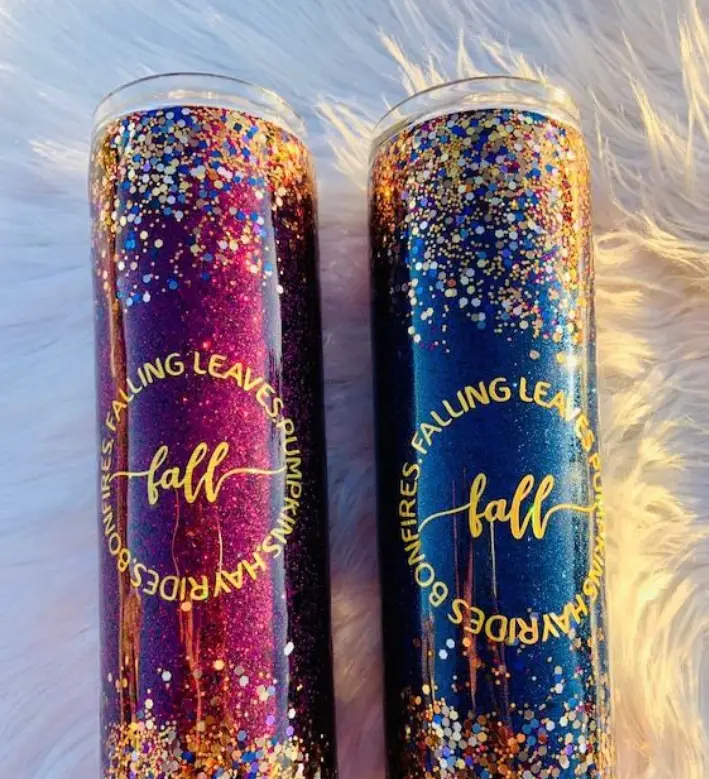 Source: Pinterest
This is your fall cup, durable, high quality in terms of glitters and sealed with strong and quality epoxy resin. You can always order for that color of your dream and it will be custom made for you.
Soda Can Cups
Source: Pinterest
Spice your drink with this cup's custom design. Strong epoxy cup and comes in different colors but made of the same quality epoxy resin.
Unicorn glitter cups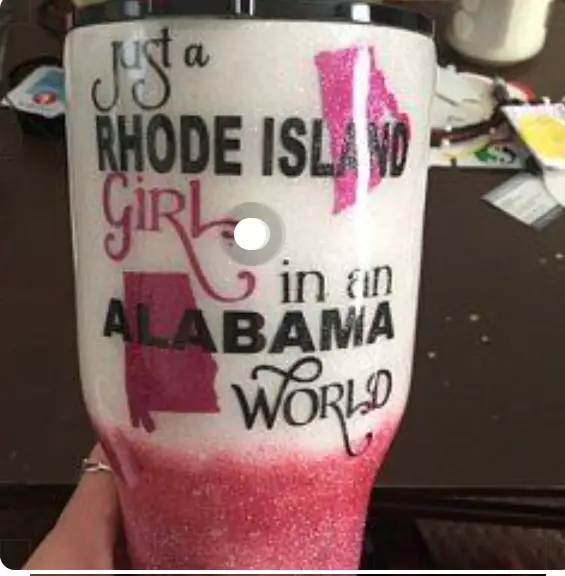 Source: Pinterest
With unicorn glitter cups, you can personalize either your name or anything about you and give it your personal taste. It is made of quality glitter and resin and is also very durable, but must be handled with care.
Queen of hearts glitter cups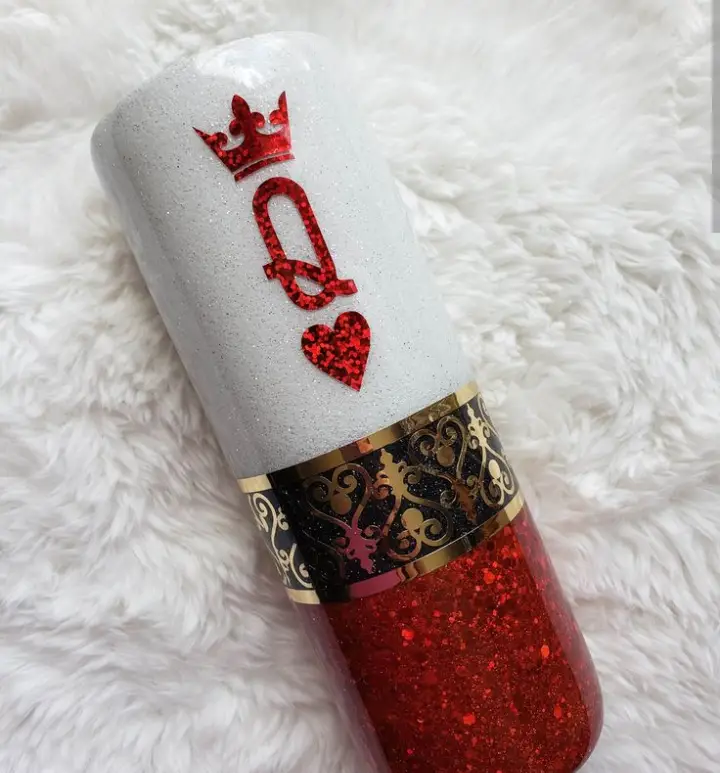 Source: Pinterest
You would sure like a cherry bottom glitters with some golden designs on your cup, the queen of hearts glitter cups offer this opportunity. You can always have them made according to your choice and taste, but you are sure of their durability, beauty and strength when handled with care.
January birthstone marble glitters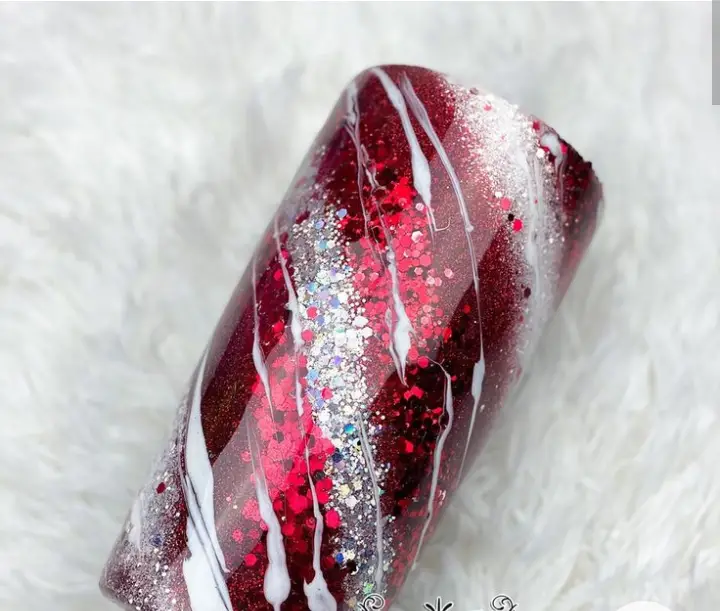 Source: Pinterest
One of the striking features of the January birthstone inspired marble glitters is that it is painted by hand. It is made of stainless steel. Giving this out as a gift makes it quite unique as it is purely handmaid.
Custom made epoxy cups ideas
The custom made epoxy cups enables you to choose or decide what to imprint on your cup, it could be a Lilia design or your own chosen image.
African woman Black woman
Source: Pinterest
Made from stainless steel, this custom made epoxy cup resonates with the history of the African people and women in particular. You can choose to give this put as a gift with the person's image as well.
Dragon scale epoxy cup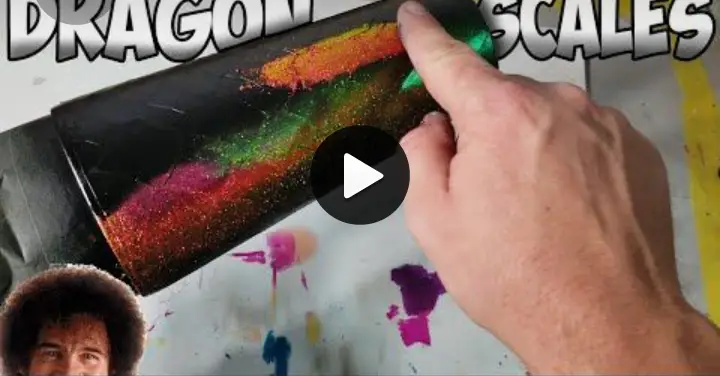 Source: Pinterest
Do you like the dragon or its scale? Well, why not get it right on your cup? Epoxy cups made of stainless steel can come in dragon scale designs and can be just as strong as dragon itself. It's your fantasy cup.
Custom split cheetah/leopard cup design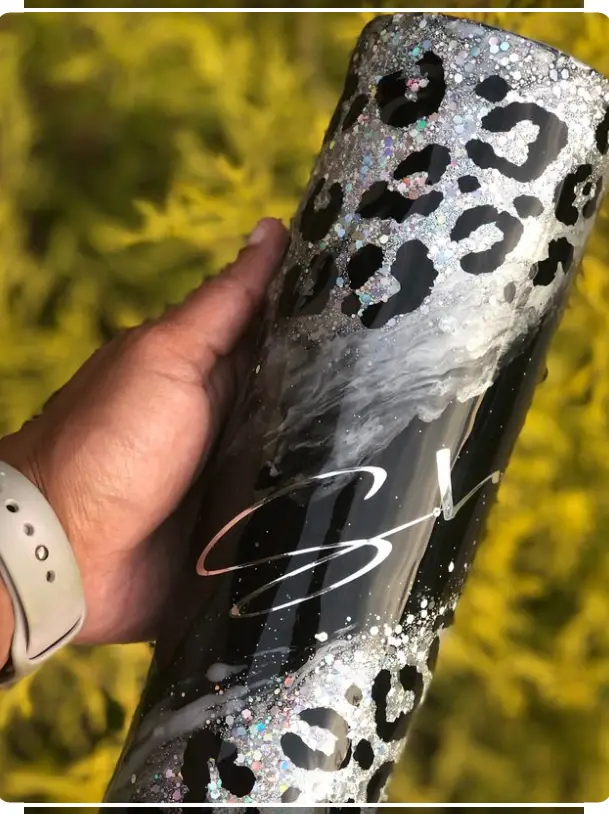 Source: Pinterest
This custom epoxy cup combines the skin design of cheetah and leopard to give you an incredible design for your home or office use. It is stainless steel and is as strong and durable as the two animals in the combo.
Leopold ombre glitter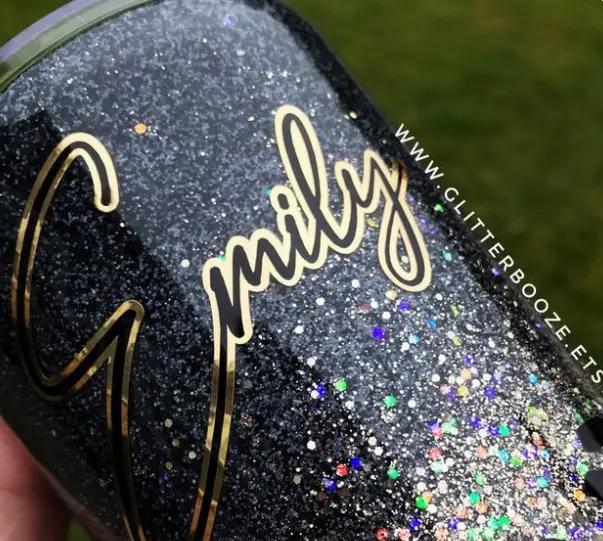 Source: Pinterest
This epoxy cup requires good care to be able to last. You do not need to soak it, a gentle hand wash is enough, and you need to keep it from exposure to extreme heat.
Zebra glitter ombre cup
Source: Pinterest
This design can come in different colors but carries the zebra design. It is strong and durable and needs constant cleaning to stay beautiful.
Glitter flag cup
Source: Pinterest
This comes in the flag of your choice. What is that country that you desire to go or dream to live in? You can get their color of flag just on your epoxy cup. You can get this on any color or size of your choice when you put it across your order.
Geometric epoxy cup designs
Source: Pinterest
This beautiful design can come in whatever geometric design you wish or even a combination of three or four. This would be a nice epoxy cup for families with kids still getting acquainted with shapes.
Gold foil on marble cup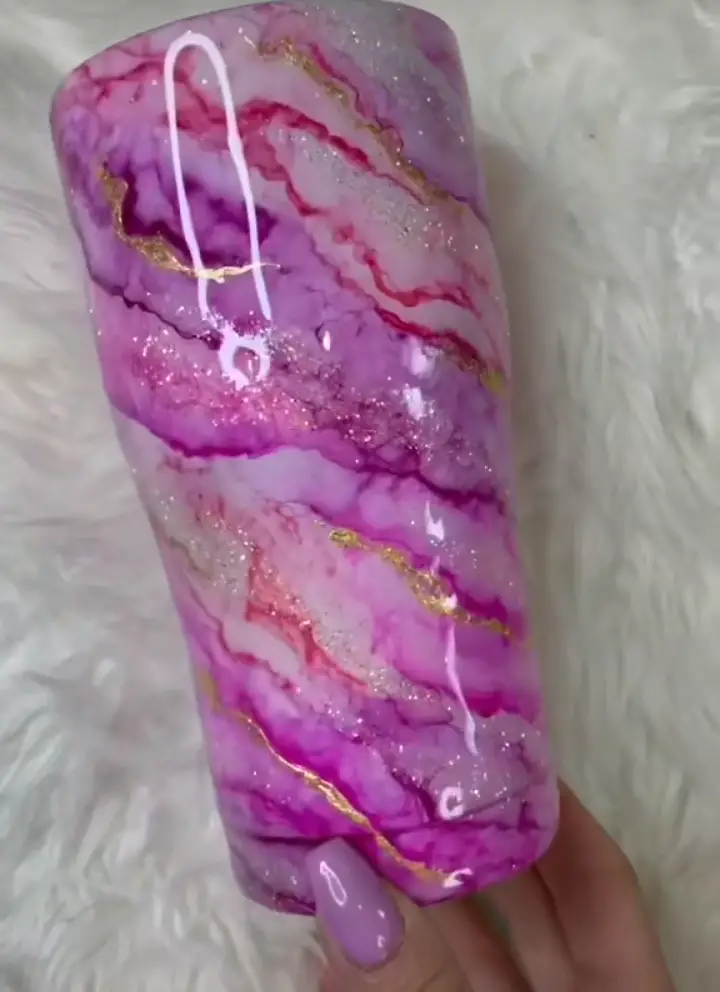 Source: Pinterest
If you keep it out of extreme heat and dust or clean it always, this epoxy gold foil cup design would remain as ever glittering. It is FDA seal approved and very attractive and unique.
Halloween glitter cups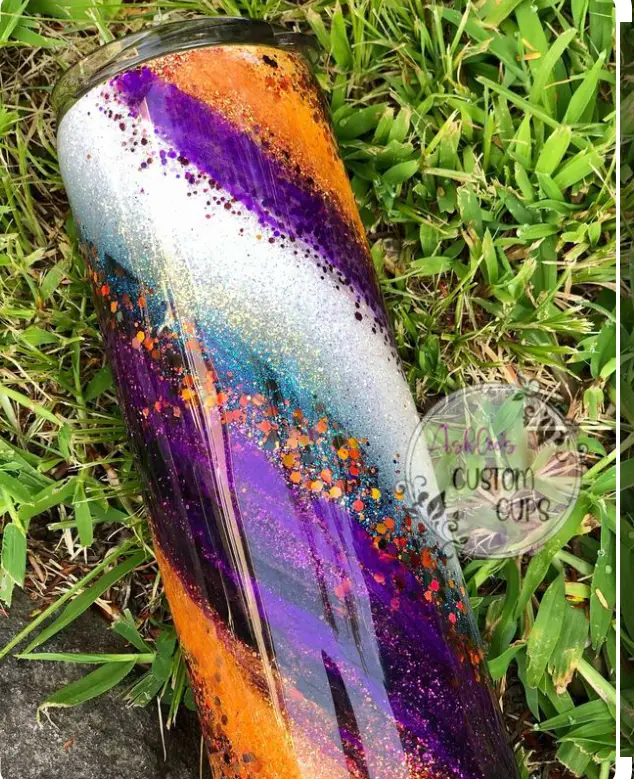 Source: Pinterest
This design brings the Halloween image into live on your epoxy cups. Its glitters and quality resin FDA approved seal make it unique and durable.
Glitter pineapple epoxy cups
Source: Pinterest
With this, you still have a full feel of your stainless steel at the tip of your cup and the epoxy glitter that gives you that beautiful and attractive look.
Glitter heat transfer vinyl cup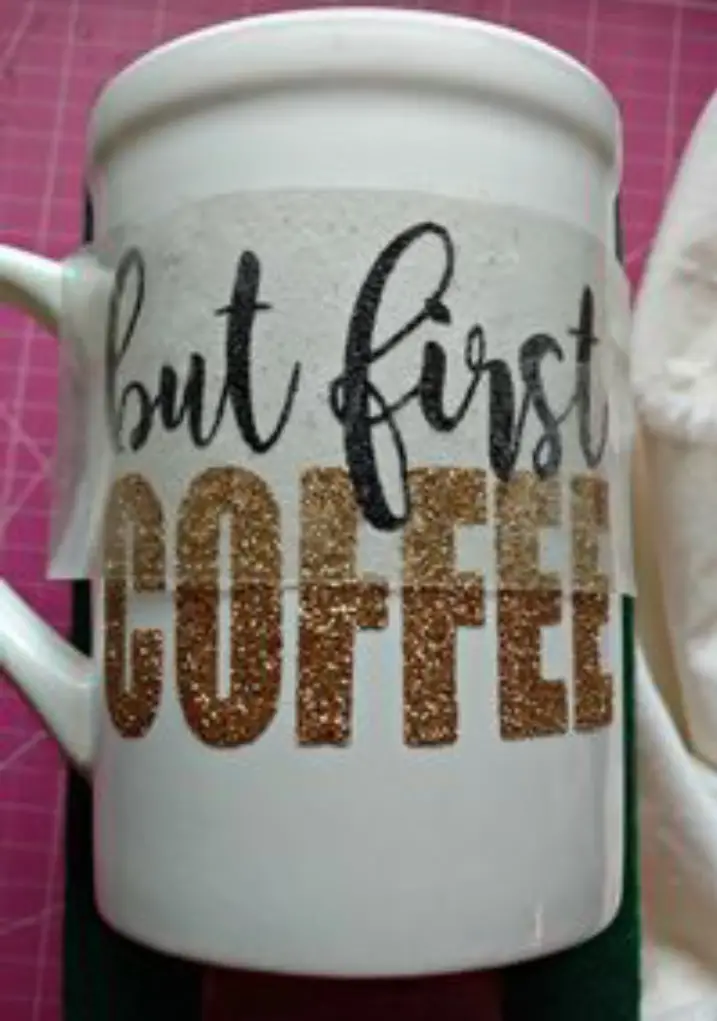 This epoxy cup design has a very strong heat transfer mechanism. With the vinyl mug and iron used for the making of this cup, you can be sure that dishwashing is safe.
Bee peekaboo epoxy cup
Source: Pinterest
Honey bee peekaboo has two protruding edges of iron which prevents your epoxy design from rubbing off or from easy contact with other sharp objects. This makes your cup last and keeps your FDA approved seal strong and intact.
Skinny glitter epoxy cups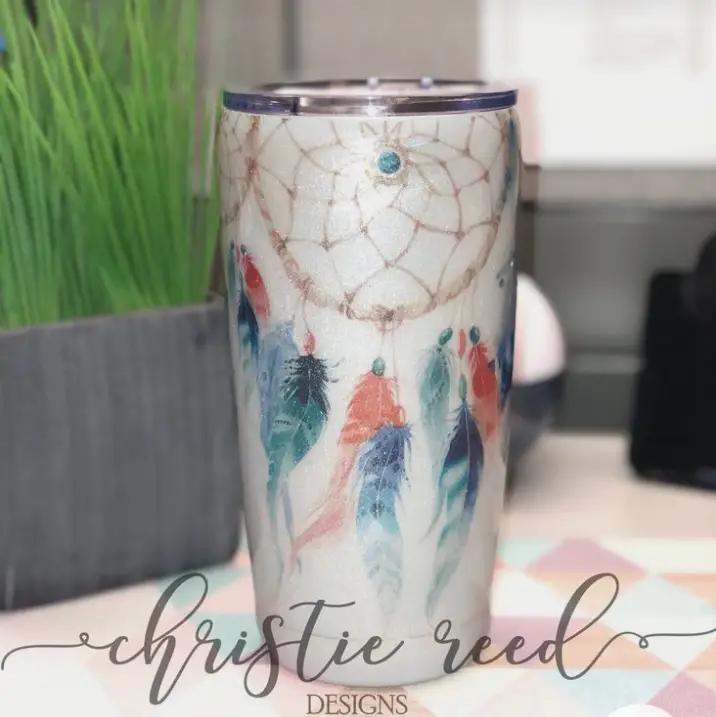 Source: Etsy
Because of its lavender theme, this can be your perfect epoxy gift cup to friends and families. It is available in many sizes and shapes and is handmaid from start to finish.
Sea turtle glitter epoxy cup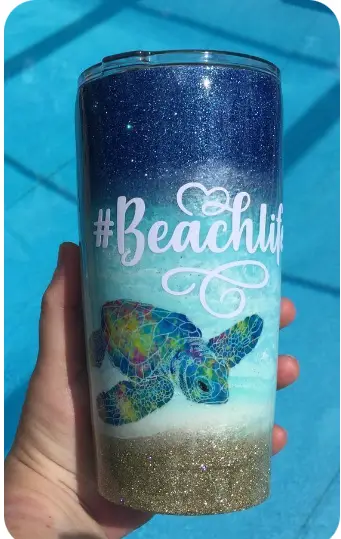 Source: Pinterest
The sea turtle glitter epoxy cup is insulated with a two walled vacuum which is able to keep your drink warm for as long as half a day and cold for a full day. It is made of stainless steel and is dishwasher safe.
Where can I buy epoxy cups
Epoxy cups can be bought in cup and stainless stores around the neighborhood or market. They are non-restricted and can be found easily. However, if you do not have the time to go visiting shops and markets in search of epoxy cups, you can also order them online and get them shipped to your destination. If you want to order epoxy cups online, Amazon and Etsy. These sites offer quality resin epoxy cups that are durable and beautiful. You will also have varieties from which to make your selection and choices when you buy from these sites and be sure of efficient delivery.