Epoxy resin is widely used as a finishing for wooden materials. It comprises different chemical components that give it specific properties like strength, resistance to wear and tear moisture, and heat, which is extremely useful for woodwork. In addition, it enhances the overall appearance of wooden surfaces by giving them a transparent and glossy look that is extremely hard to wear off.
Furthermore, epoxy resin makes it possible to create unique and artistic wooden designs with wood like river tables and wood casting. Other things like leaves, stones, and glitter can be added with custom colors to make bespoke wooden tables, furniture, and jewelry. In this article, you'll see Epoxy over wood ideas you can try with a simple tutorial guide and products that can get you started.
To successfully use epoxy over wood to achieve a good finish, you would need the following materials:

How To Apply
Epoxy resin is a challenging and long-lasting material used to protect wood surfaces and improve their overall look. A simple surface coat helps to give the wood resistance to scratches, water, and heat. You can find an easy step-by-step guide to learning how to apply epoxy resin over wood:
Preparing The Wood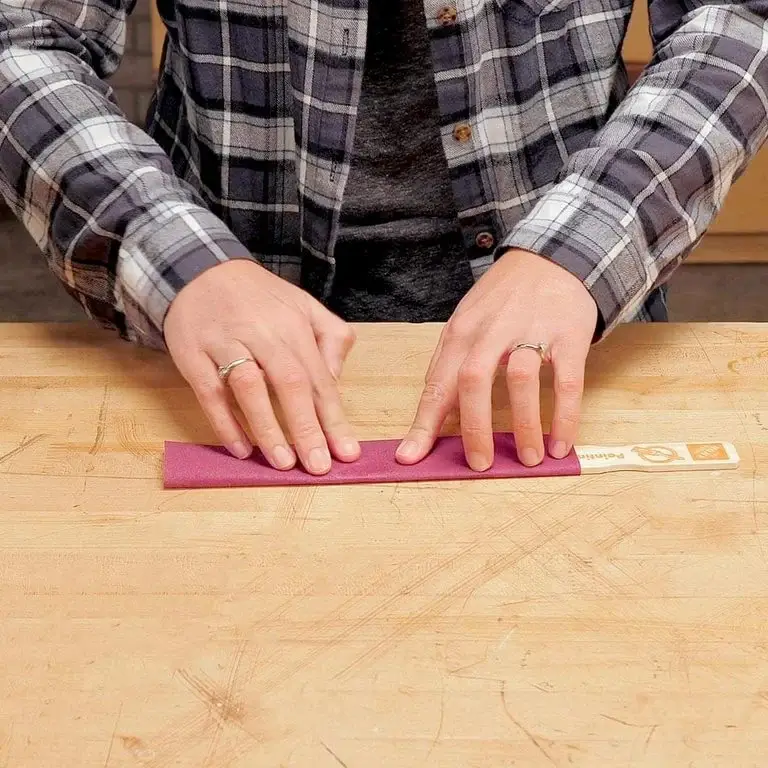 Source: Pinterest
Before applying any epoxy resin to wood, it is necessary to prepare the wood for the process. Take these steps to get your wood ready for Epoxy.
Use sandpaper and carefully sand the wood surface to level it out and eliminate roughness. Smoothing the top of the wood will help to improve surface adhesion.
Clean off any leftover residue from the sanding and any dirt lingering on the surface or sides of your wooden piece. You can use a tack cloth to clean off the debris quickly.
Prepare your workstation by placing cardboard or plastic wraps over the surface so epoxy spills don't come in direct contact with the surface of your worktable. Ensure that your workstation is even, and if you're coating the surface, you can raise your wood above the work table by some inches.
Preparing The Epoxy Resin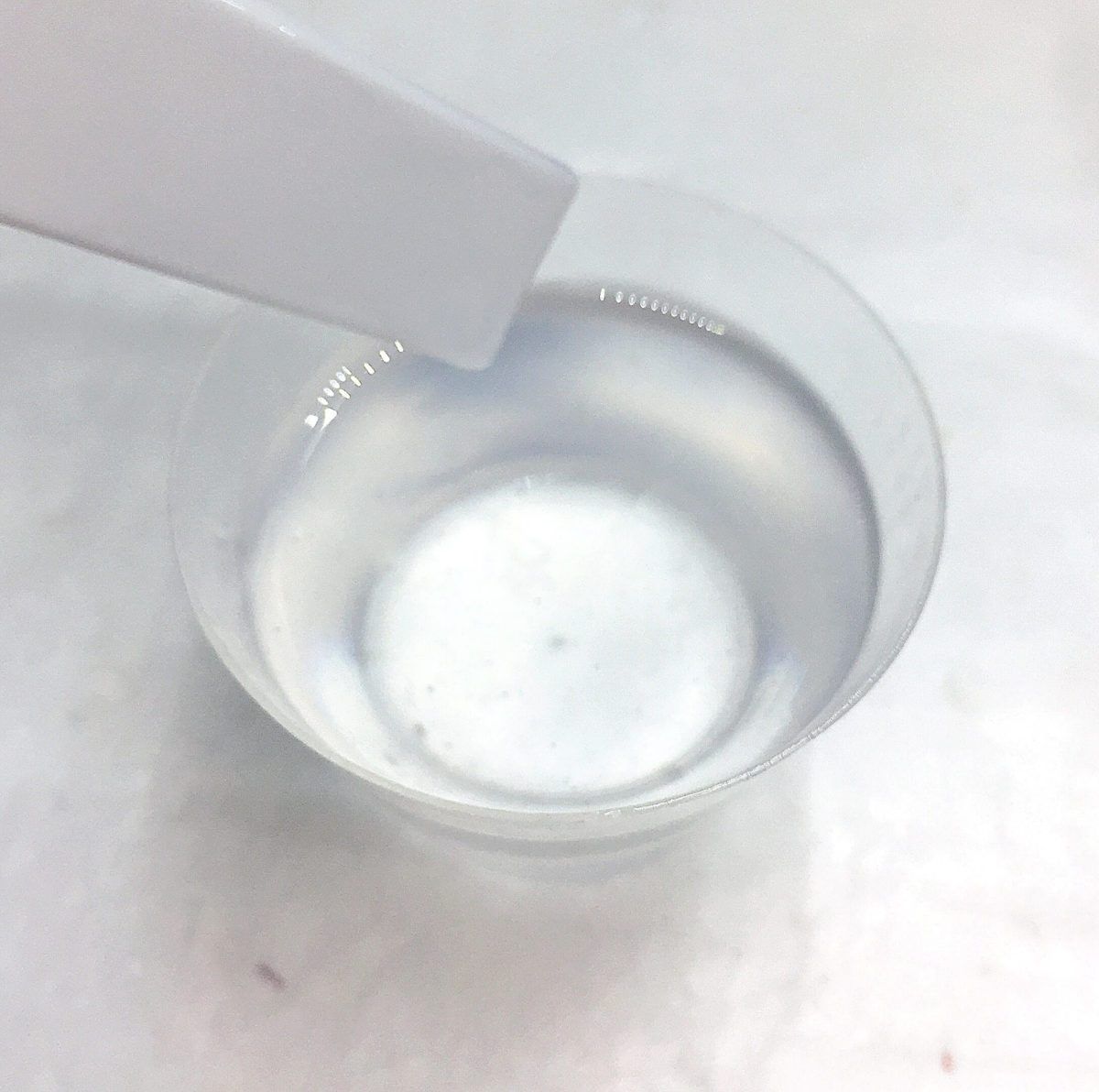 Source: Pinterest
Epoxy resins usually come in two parts, resin and hardener. The two parts are meant to be mixed before application. Use the ratio that can be found in the manufacturer's guide. The most common mix ratios are 2:1, 1:1, and 4:1.
The resin and hardener will come packaged in the required ratio. It would be best to mix gently but thoroughly until you arrive at a clear consistency devoid of bubbles. Then you can add any color pigments of your choice and stir until it's even.
This method of mixing the epoxy resin applies to using Epoxy for coating, casting, and filling river tables. When preparing your resin for application, it is crucial to wear protective clothing to prevent it from coming in contact with any part of your body.
Applying Epoxy To Wood
Epoxy can be used to finish wood differently, which will determine the application process. Some of the ways of applying Epoxy to wood include:
Using Epoxy As A Coating Over Wooden Tabletop
Source: Pinterest
Using Epoxy to coat wood surfaces is done to give the surface of the table a clean glossy finish. You can achieve this by doing the following thing.
Check the table's surface for cracks or small holes and fill it with Epoxy.
Apply a thin cost of Epoxy on the wood surface and spread with a spatula for small surface areas or foam brushes for larger areas.
Use a heat gun to get off the bubbles if there are any.
Leave for about 24 hours, so it sets to the touch in a dust-free area.
Once the first thin coat is set, you can sand the surface a bit to allow the second coat to adhere to the surface properly. Clean up the residue with a tack cloth.
Pour your second epoxy coating. This time in a thicker quantity than the first pour. Once done with the pour, you can spread your resin over the wooden surfaces. Do this until it's entirely even out on the top and the sides. However, try to work the coat evenly, so you don't ruin the surface.
To get rid of the bubbles, use a heat gun and leave your coated surface to cure for 72 hours.
Using Epoxy For Casting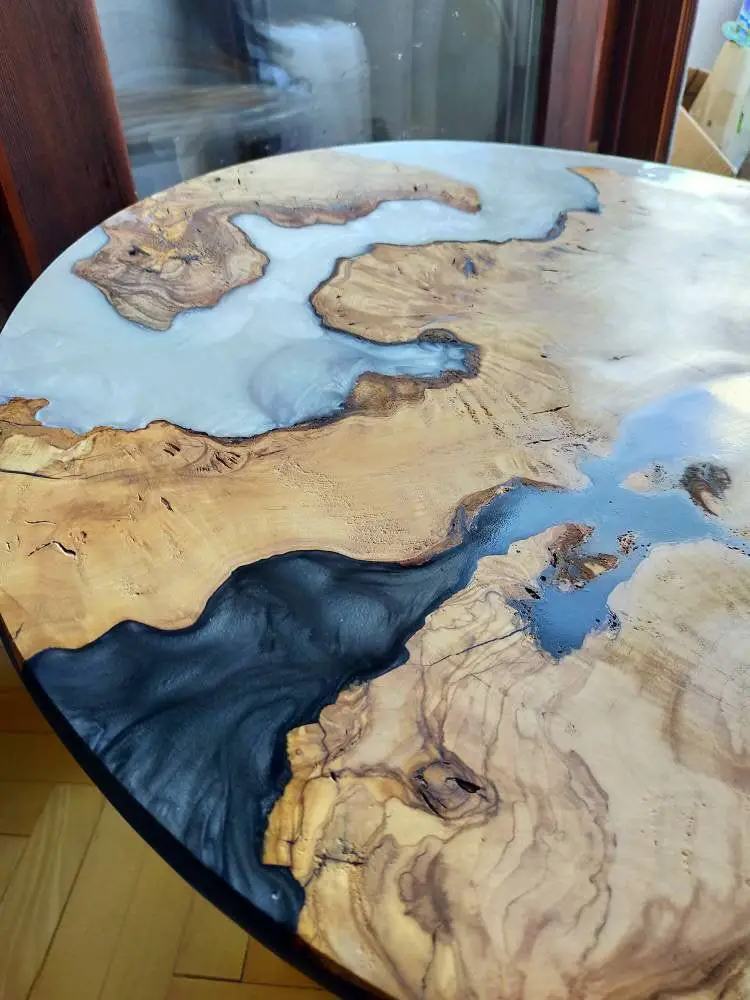 Source: Pinterest
Epoxy is usually cast on wooden pieces using a silicone mold. There are a couple of other non-stick molds that can be used, but silicone is a favorite. Wooden slabs or pieces can be cast with Epoxy to form jewelry, tables, and lots more. Check out this simple procedure for casting an epoxy wooden table.
Prepare your resin using the manufacturer's guide or the steps indicated above.
Prepare your Silicone mold and clean it properly from any debris that could be on the surface to prevent contamination.
Pour the first or base thin layer of epoxy resin on your work surface and eliminate bubbles.
Place your wooden piece carefully within the mold in whatever position you desire after the resin has dried.
Pour the first layer into the void around your wooden piece and let it cure without bubbles.
Pour your final layer and cover the wooden piece thinly before repeating the process of bubble removal. Leave the woodwork to cure correctly according to the manufacturer's guide for a deep pour before releasing your work from the mold and attaching stands.
Product Recommendation For Epoxy Over Wood Project
Suppose you aim to get the best results and finish your woodwork projects using epoxy resin. In that case, these are some of the best-tested and trusted products.
Best Epoxy Resin For Coating A Tabletop
Stonecoat Countertop Epoxy
Stonecoat is an excellent choice for tabletops because it's certified food safe, making it suitable for different coating tables, including dining table areas. It is one of the epoxy products considered eco-friendly, producing almost zero odor and having a very high UV light tolerance. With different size volumes available in the market, it can be used for both small and large-scale wood surface coating.
Incredible Solutions Crystal Clear Table Top Epoxy
Great solutions are made explicitly for coating tabletops. However, it is only suitable for indoor table surfaces and out-of-the-kitchen table surface coatings. This is because the product's heat resistance is reportedly low.
This eco-friendly product can be gotten at a cheaper cost than some other resins. It also has excellent self-leveling properties.
Best Epoxy Resin For Casting Wood
NAKED FUSION Epoxy Resin
Naked Fusion epoxy resin is a versatile resin. It can be used for many purposes, from finishing artwork to coating table tops and casting wood. It comes in a 1:1 gallon mix ratio.
It's also certified UV-resistant and food safe by the FDA. The product's self-leveling properties and durability are perfect for your casting work. The only issue is its long curing time which can be overlooked.
FGCI Deep Pour Epoxy Resin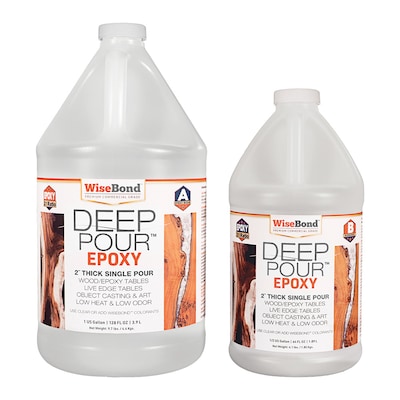 From its name, you can already tell that this product was specifically made for projects that require a deep pour, like wooden tables and jewelry casting, and for River tables. It has a pour depth of 4″ and a thickness that is everything you need for your casting work.
This resin can be paid with a wide variety of pigments to achieve a color based on individual preferences. Its UV and bubble removal properties will ensure that the table stays in usable condition for a long time.
Frequently Asked Questions
How can I make my epoxy resin dry faster?
Leave the Epoxy at room temperature or not more than 6° above room temperature for it to cure correctly. Increasing or decreasing the temperature might cause it to get tacky or sticky.
Can you apply Epoxy directly to the wood?
Epoxy can be applied to the surface of any wood, raw or not. Sand the top and sides and remove debris to enable the Epoxy to adhere correctly.
What do you do if you don't want the epoxy resin to stick?
It is best to use plastics to cover up your entire workstation. To prevent Epoxy from seeping or spilling on your work surface while working
Another good option is using cardboard, which is even more stable than plastic sheets. Putting painter's tape on the edges of places where you don't want a spill is also a great idea.
Are Epoxy coatings waterproof?
Epoxy resin has water-resistant properties that prevent moisture from seeping beyond its surface. This is one of the significant reasons why it's used for finishing both residential and commercial properties.
How long does Epoxy last on wood?
Epoxy can last decades on wood because of its durability and resistance to elements that could damage it. However, the resin doesn't have UV resistance. In that case, you might have to let it go earlier than expected because of yellowing due to exposure to the sun.
My resin is tacky – How can I fix it?
A tacky/sticky epoxy resin could be a result of several things. One could be because an inaccurate mix ratio was used for the resin and hardener mixture. Plus, wrongly mixing the 2 part epoxy would also affect how the resin cures.
Another factor could be exposure to temperatures below what is stipulated in the manufacturer's instructions.
If you're a beginner, practice on small pieces of wood or other materials and try to work and keep your coated epoxy projects at room temperature or a max temperature of 31°.
However, you can remedy this by taking off that coat and replacing it with a new one which is something you'd like to avoid (products are pricey) by following the manufacturer's guide. You can also recoat or use resin sprays if the damage is in small areas.
How many coats of Epoxy should I use?
The number of epoxy coatings you might need would depend mainly on the project you are carrying out. However, most projects use 2 to 3 epoxy coatings for well-finished work. The manufacturer's instructions should provide a detailed guide on how to use the resin for your coat.
How do you mix resin properly?
To mix resin properly, put your resin and hardener into a cup leveled at the bottom and mix thoroughly with a spatula. Mix a little longer than is instructed and ensure the spatula gets to the bottom, so the hardener and resin are appropriately combined. However, avoid stirring too fast.
Conclusion
Epoxy resins have since become a quick replacement for polyurethane and regular varnishes used to finish wood, metal, floors, and lots more. Epoxy offers more durable protection for the finished surfaces than the alternatives and can be easily customized into any design. Additionally, an epoxy coating takes away the problem of mold and other damages that come as a result of exposure to the elements.
Although to achieve a proper epoxy over the wood finish and protect your health simultaneously, it is necessary to follow the manufacturer's guide on procedures to follow for mixing and application. Epoxy resins are the perfect coating and cast for your wood, but it's crucial to use them with great care.